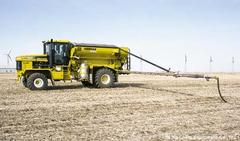 Fertilizer

Cando Farmers Grain & Oil has a great selection of quality fertilizer, anhydrous ammonia and micronutrients, as well as a fleet of custom application equipment ready to serve your needs.


Cando Farmers Grain and Oil is one of the largest suppliers of Anhydrous Ammonia (82-0-0) in our area, and we have hundreds of tons of storage to service your needs.


Crop Protection

We have a great selection of crop protection products including brand name chemicals as well as a wide selection of generics. We offer bulk refilling of certain products. Call or stop by for more information.

Cando Farmers Grain & Oil provides expert custom applicaiton of crop protection products, and also can schedule aerial application services.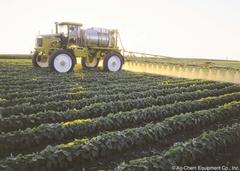 Contact

Title

Location

Office No.

Cell No.

Email

Charlie Vogel

Agronomy Manager

Cando, Egeland

701.968.4325

701.381.9983

charlie.vogel

@candofarmersgrainandoil.com

Vic Risovi

Location Manager

Cando

701.968.4325

701.739.9784

victor.risovi@candofarmersgrainandoil.com

Daryl Vote

Location Manager

Egeland

701.266.5650

701.230.9973

daryl.vote@candofarmersgrainandoil.com

Wes Yoder

Parts Department Manager

Cando

701.968.4325

wesley.yoder@candofarmersgrainandoil.com

Scott Fuglesten

Lead Agronomist/Seed Plant Manager

Cando Fert. Plt.

701.968.4325

701.303.0249

scott.fuglesten@candofarmersgrainandoil.com

Alexus Schemionek

Agronomist/Sales

Egeland Plt.
Egeland Elev.

701.266.5650
701.266.5175

701.230.9030

alexus.schemionek@candofarmersgrainandoil.com

Samuel Wagner

Agronomist/Sales

Cando Fert. Plt.

701.968.4325

218.289.2023

sam.wagner@candofarmersgrainandoil.com

Roger Krueger

General Manager

Cando Elev.

701.968.4446

701.303.0081

roger.krueger@candofarmersgrainandoil.com